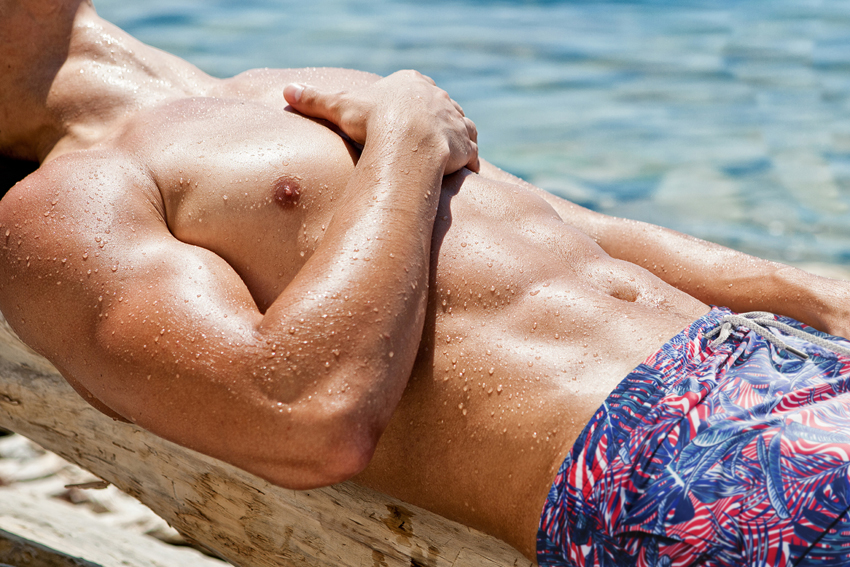 IGGY MORRIS

As a result of long-term research and fantasy of two young passionate entrepreneurs have years of experience in fashion design and textile industry. Top quality and fit is the key point of everything what we do. We aim to create a great balance between chic and comfort with perfect slim cut style and unique design. So, we put our heart to combining creative innovation, refined aesthetic, impeccable quality and luxury comfort to deliver great value to our customers. Because we want you to feel elegant, bold and sexy on the beach, by the pool and smart enough to have a drink in the after-party.

THE INSPIRATION
We believe in the power of wonder and discover the unexplored to find the real beauty of unknown and extraordinary. The art of travel and journey brings a sense of freedom to discover. We never stop travelling and discovering to create unique. We are inspired by the art, travel, different lifestyles and absolutely the perfect colors and magical beauty of nature. So, at IGGY MORRIS, you will find swim shorts in all patterns, including floral, underwater, stripes, abstract designs, geometrical and many others. Choose yours, enjoy yourself!

TECHNIC DETAILS
IGGY MORRIS is a premium swim short brand designed for men who have an elevated sense of aesthetic and look for quality, fashion and comfort. The ultra soft polyester fabric we use for our swim shorts is sourced from Italy and has water repellent specification. On water repellent fabric, water instantly runs off, dries six times faster than a traditional fabric and it helps you stay in comfort. We want you to have freedom of movement during swimming, running, dancing and doing any summer activity on the beach or by the pool in IGGY MORRIS swim shorts. For this, our swim shorts have an internal super fine mesh slip and elasticized waistband for maximum comfort. Furthermore, all shorts are lab tasted for chlorine, salt water, light and rub.


SHORT LENGTH AND SLIM CUT STYLE
Fit is must for at IGGY MORRIS. We believe in looking good is important as much as comfort. You will find here amazing cut and best fitting you seek. Shorter length and extremely sexy square cut gives you the most incredible buttock, and no doubt all eyes will be on you. You will have enjoyable and unforgettable moments in the summer with IGGY MORRIS. Just enjoy it!

THE PASSION FOR DETAILS
The excellence and luxury is in the details. At IGGY MORRIS, we give attention to the details from small pieces such as cord end and the seam to the packaging. There is no product quality without seam quality. Our swim shorts are sewed with super strong yarns and fine workmanship for long-term durability. The cord end of our swim shorts is branded and nickel free that does not contain cancerogenic because we consider your health and the next generation. Each swim shorts comes in a smart white box with a branded water proof bag to provide ease of use for you.